Virgin Brazilian Bombshell Hair
$

65.00
On Sale
Textures: Straight, Loose Wave, Body Wave & Exotic Wave
Estimate Weight: 3.5 - 4 ounces per bundle
So, how much hair do you need for a full head?
16 inches or shorter:12 oz (3 bundles)
18 inches to 28 inches:16 oz (4 bundles)
30 inches or longer: 20oz (5 bundles)
If you want really full hair, add an extra bundle!
Virgin Brazilian Hair is the most sought after texture on the market right now! This hair is used diversely because of its softness, durability and density. This texture is easiest to blend with most ethnicities from some Caucasion textures to African American. Brazilian hair is extremely luxiourious and very soft. Because of its density, you may not want to use as much as you would normally use with other textures to create a full look. Due to its natural density, with this hair, less is more. Also because of its density, it is less likely to frizz than other hair types like Indian Hair. This hair is extremely versatile-it amazing!
It's luster is low to medium and most bundles come in a natural color 2-3. Some bundles may have lighter natural highlights. Some bundles are a natural 1b-4 color.
Our hair is measured when it is stretched. Curly hair can lose between 3-5 inches depending on how tight the curl pattern is. Wavy hair can lose between 1-3 inches.
**SUBJECT TO NJ 7% TAX**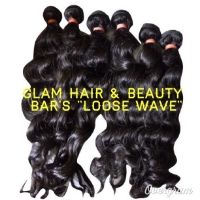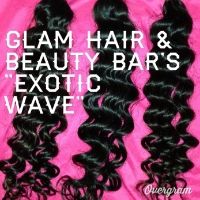 Sold Out